Join The Best Bhangra Classes in Delhi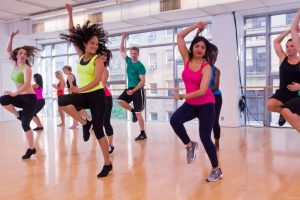 Happy feet will do the Bhangra – are you joining? The traditional dance of enthusiastic Punjabi people – Bhangra – is fast emerging as the best fitness workout all across the globe. As the best bhangra classes in Delhi, we create a little Punjab at Aeroyoga fitness studio through professional Bhangra Workout classes.
No wonder, there has been regular Bhangra classes throughout the week at our fitness studio ever since 2008! Energy, Fun & Passion – that's what you will experience in Aeroyoga – The prime Bhangra Classes in Delhi!
All the moves in the program follow the folk dance pattern but have been reconditioned so that they can also provide a healthy cardiovascular program, designed to burn as many as 500 calories an hour. The best part – there won't be any better cardio workout than this!
Take a class and you will certainly get this fact testified by your sore muscles and muscle cramps the next day. So you have the energy and passion to go crazy? See you in Balle Balle spirit at Aeroyoga– The leading bhangra classes in Delhi! The 45-min class starts with some of the best and pulsating Punjabi numbers. Even if you are a new-comer, you will let loose in the foot-tapping crazy-going Punjabi music.
You will be surprised with the adrenaline rush within you and the innate energy that oozes out from you. Simply have a look at your partners around and everyone is sweating and competing; the positive vibes of the class leaves you on an all-time high emotional and physical energy level. That's the kind of unique aura you can experience at Aeroyoga– The foremost Bhangra Classes in Delhi.
OBJECTIVES
Most entertaining workout regime

Improved metabolism and fitness

The high cardio session with core muscles workout as well

Heart pumping workout

Lose weight and tone up

Great workout for arms and shoulders as well

Learn to be a showstopper in parties through these classes
Join Aeroyoga-the best fitness club in Delhi offering specialized Bhangra classes in Delhi at an affordable price!