Dancing Star Deepak Kumar Taank-Founder Of Aeroyoga
Source:- DwarkaParichay.com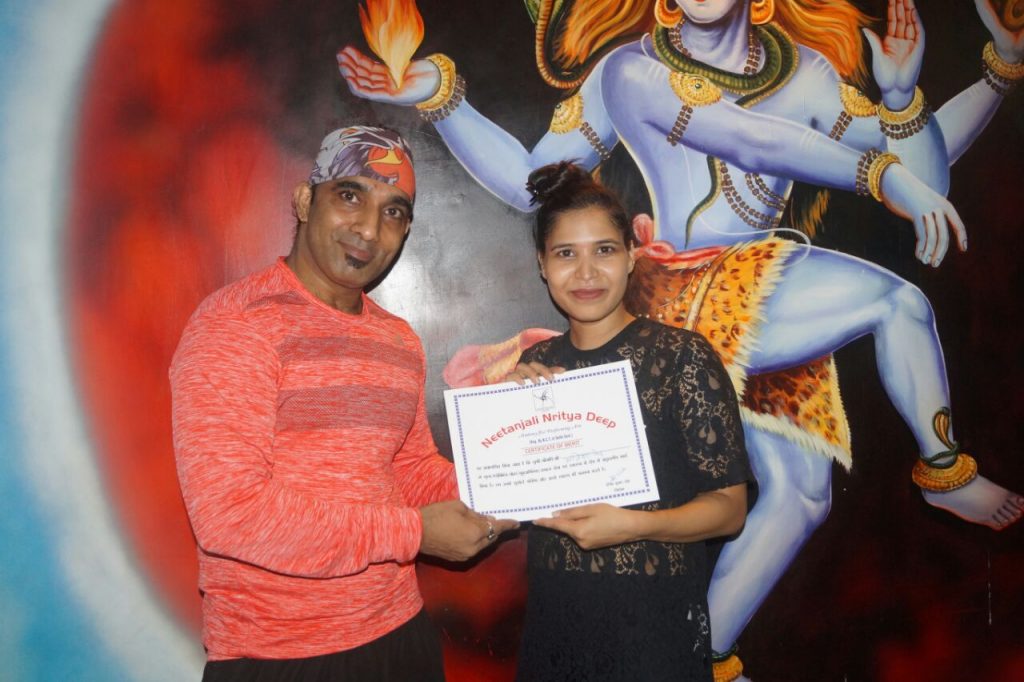 You might have seen his live performance on TV Channels like Star Plus (Kaboom) and Sony TV (Boogie Woogie, Dance – Dance). He is a promising artist and his art bang all over India on different stage shows. He is none other than Deepak Kumar Taank.
He is a renowned dancer, choreographer, and fitness trainer, not only in Delhi but also in India. He is a Performing Artist and doing Mime & Choreography. He is a trained dancer.
He also worked professionally with many celebrity choreographers like Mr. Prabhu Deva, Mr. Jaaved Jafri, Saroj Khan, Vaibhavi Merchant and Terance Luise. He was also a national athletic player. Nowadays he is the head of Aeroyoga-Dance and Fitness Studio in Delhi.
Formal Training Of Dance
He has done several courses in his of dancing art. He did his Post diploma in Mayur Bhanj Chhau Dance under the guidance of Dance Guru S.D. Nair Sir, Two years foundation and three years certificates course in Mayurbhanj Chhau dance from S.B.K.K. College of Music and Dance, New Delhi.
An Advance technique of Mayurbhanj Chhau Dance by Guru Loknath Dhadha (1998 to 2003).One year with Guru J.J. Sai Babu (Mayurbhanj Chhau dance 2004) Nattaya Ballet Center, New Delhi. He even took training from different institutions, like 2 year Western Dance (Classical Jazz) from Bollywood Choreographer Ashely Lobo's The Dance Worx Performing Arts Academy. He took One year course from National Ballet Academy and Trust of India at American Embassy School under Dance Master Fernando Aguilera (Ballet, Jazz, Salsa).
He did basic Salsa Dance Course from Institute of Hispania, New Delhi. He also completed One-year training in MIME (Mono acting from Gandhi Smriti and Darshan Samiti. He is a Founder, Director, Choreographer of Neetanjali Nritya Deep Academy for Performing arts. He also performed in All India Inter-University Champion in Western Dance Solo and Semi Classical from the University of Roorkee in 1997.
Dance Performances in Shows, Events, and Stage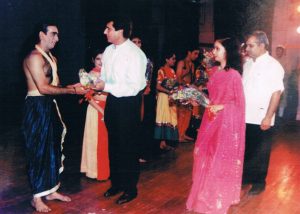 He performed several shows in Delhi and different parts of the country. Shows for Show Time, Show Craft Rashi Entertainment, Intergraph and Silver Circle Event Company are some of them. He performed in National Dance Festival Lokrang for ICCR with Miss Andria Varghese Latin dance Expert in 2006 at Jaipur.
He also performed in  Show for Tata Auto Expo 2002 (Asia's Largest Auto Show). He showed his dancing talent in ICCR International Student Day Festival 2000 to 2005 with Mr. Kenrick Cheeks.
He Performed in 13th I.A.A.F world half marathon New Delhi. He  Choreographed for Education Department Yuva School Programme and Delhi University. He showed his flair of dancing in the show for India Fashion Week Asian Braidle 2000. He performed in the show for Health and Fitness Trust with Mrs. Sunita Godara Asian Marathon Champion.
He showed his dancing knack in Tribal Dance performance at India Gate for Indian Air Force Platinum Jubilee Celebration. He also Judged all India dance Competition 2005 at B.I.T.S. Pilani. He is the great follower of Ballet and performed his art at different stages. Some of them are Ramlila, Krishna Katha, Parikrama, Chakarview, Meera, Shree Durga (S.B.K.K.), Kyun, the Game of Dice, Musical Cats Sadhya Performing Arts. He Performed for S.B.K.K. Ballet festival 2007. He is a master of Dance & Arts especially Mayurbhanj Chhau, Bharatanatyam, Odissi, Jazz, Ballet, Salsa, African Dances, Kalari Ppayattu, Taikundo.
 Star Performances of Deepak Kumar Taank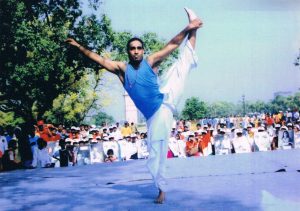 He was a visitor Faculty of National School of Drama, worked as a choreographer and movements Instructor with Mr. N K Sharma, Director Act one Art Group. He Worked as a Ballet Dancer with S.B.K.K. From 1995 to 2002.
He did Choreography for Sahitya Kala Parishad and Education Department, Govt. of Delhi. He worked in Professional shows with Mr. Ashley Labo and Mr. Fernando Aguilera.
He participated in National Festival of Choreographic work at Bangalore Festival Organized by Sangeet Natak Academy. He took Part in Dance Drama Yudh aur Shanti former Prime Minister A.B. Vajpayee's Birth Day show. He has done choreography for Music Videos T-Series. He is working with CCRT (Govt. of India) as a Mime Instructor.
Professional Work with Celebrities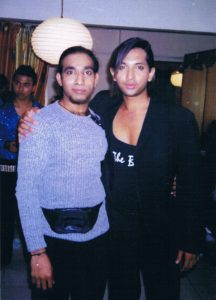 Professional work with celebrities is always a dream of every artist. As a performing artist, Deepak Kumar Taank achieved the Heights. He has experience of professional work with famous celebrities.
He worked with famous Bollywood choreographers to film directors. He has done Music videos with Mr. Nabh Kumar Raju (Film Director). He worked Professionally with big names of Bollywood like Mr. Prabhu Deva, Mr. Jaaved Jafri, Saroj Khan, Vaibhavi Merchant and Terance Luise. He worked with famous dance groups in India. He also worked with Rakta Rabi, the Famous MIME Group (2005 – 2008).