We are the foremost School Dancer Choreographers in Delhi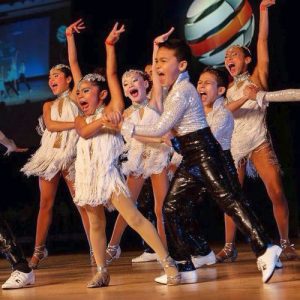 "Five, six, seven, eight . . . and one, two, three, four . . ." A dancer is used to hearing this kind of rhythmic counting from their teachers and choreographers. We are the prime school dance choreographers in Delhi. We design dances and create dance movement for school students. Our well-trained choreographers express ideas through movement.
We have carried out annual day choreography for many schools in all over Delhi. Over the years we have gained tremendous expertise popular and creative themes for school. We have all the professional choreographer for a school event. That's why we are the leading school Dance choreographers in Delhi.
 Aeroyoga's choreographers specialize in all dance styles. Aeroyoga's choreographers offer School annual days with varied choreography themes we translate stories, ideas and moods into various dance movements in school and college choreography.
Our goal is to creatively communicate through the dance medium while taking into consideration the limits to which student's bodies can be pushed. Aeroyoga choreographers often conduct rehearsals with performers to achieve desired interpretations of our work.
As prime school dance choreographers in Delhi, we have a very structured approach towards training all levels of school children right through play school, primary school, middle and senior school students, our choreographers are subjected to regular orientation for addressing school students dance choreography.
For an effective presentation of the program, we can help you to make sound setup and stage coordinate with all staff. our team also can help you with almost all dance forms and music reliever for producing a cutting-edge school annual day program.
Choreography Services for Schools in Delhi
Annual Day celebrations

Independence Day Function

Republic Day Function

Holi Festival Function

Janmashtami Day Function

Teacher's Day Function

 Farewell Parties etc.
As Aeroyoga is the leading dance studio in Delhi, we are also the best school dance choreographer in Delhi. So contact now to make your school functions memorable.